Atmospheric Pattern Promoted Rapid Melt of Sea Ice in July
AccuWeather.com has an excellent update on the status of the Arctic ice last month – July 2009. Looks like the melting was pretty bad.
And here is an image from NSIDC (National Science and Ice Data Center) showing the current ice coverage and the median.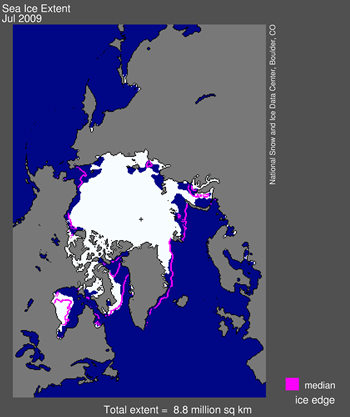 Tags:
arctic
,
Arctic ice
,
melting
,
science
,
weather